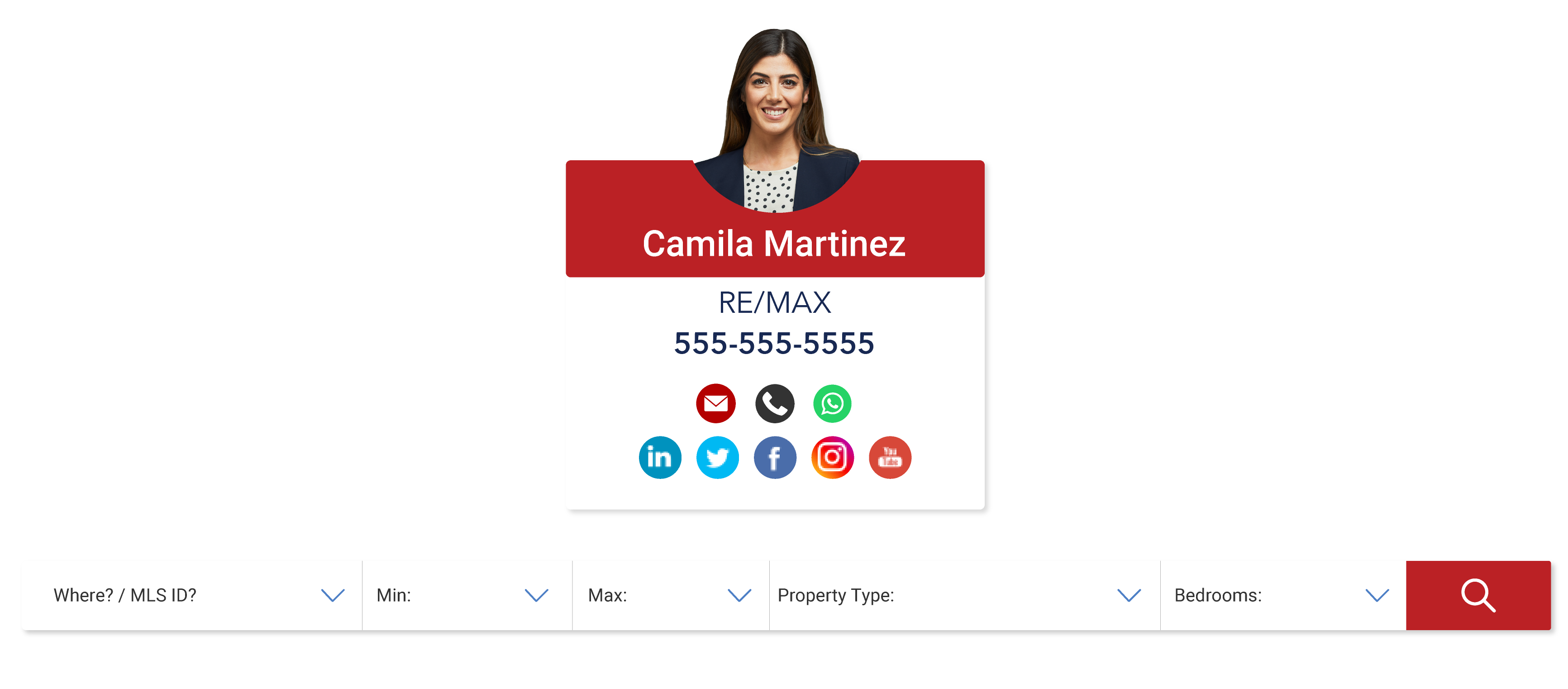 Extend the value of your region website to agents
Agent microsites are a powerful marketing tool that agents can use to promote themselves and the region's listings. The entire region listing inventory is searchable on the microsites (in English and the local language) and the agent's contact info. is listed in place of all listing agents. This gives agents the opportunity to encourage people to visit their personal microsite and search listings from the entire region. All inquiries and leads on the microsite will be routed back to the agent via email and through iConnect to act upon.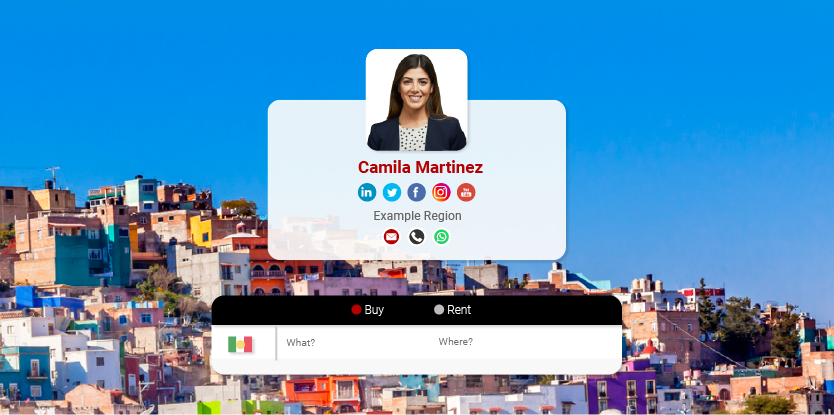 Agent Info Card on Microsite Homepage Carousel
Each agent has their contact info. front and center on their microsite.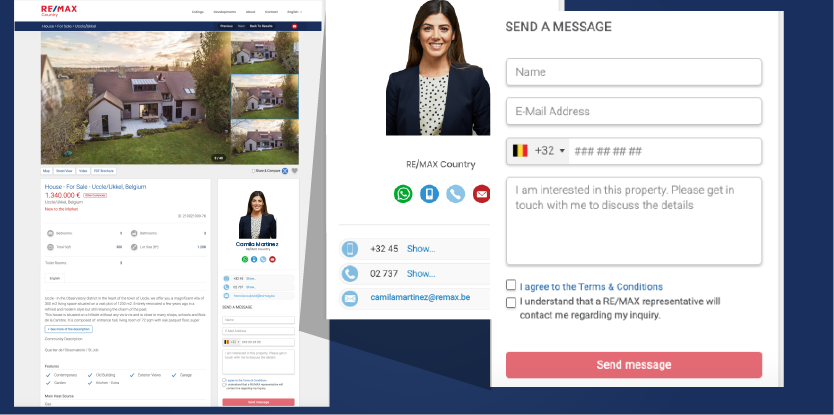 The Agent's Contact Info on Every Listing in the Region
The contact info. on every listing is replaced with the agent's info.
"Agent microsites are like a powerful
agent-branded

region listing search."
6 
Reasons to Invest in Agent Microsites
Increase brand awareness



With region branding prominent on every microsite that your agents promote, you'll maximize visibility of your brand in the markets you serve.

Enhance your agent value proposition 



Agent microsites are a compelling addition to the overall value proposition you offer agents to support recruitment and retention. When an agent joins your company, they're immediately supported with their own enterprise-caliber website with the region's complete listing inventory.

Give new agents a boost 



Help new agents accelerate their growth. By giving every new agent their own website with their contact info. on your complete listing inventory, they're set up for success from the very beginning. With agent microsites, every agent – regardless of their experience – will give the impression that they are established, well-connected and supported by an experienced company.

Maximize lead generation opportunities 



By displaying your entire listing inventory on every microsite that's actively being promoted by agents, you are exponentially increasing visibility for your listings. This collective increase in visibility will increase your lead generation opportunities.

Increase agent cooperation  



With the agent's contact info. on every region listing, agents are motivated to reach out to one another and discuss buyer inquiries from their sites to close business together. The more agents work together, the more growth opportunities there are.

Ready to use. No need for training!



Since the microsites are built on the Region website platform, they can be launched and used by agents right away. Any changes to an agent's profile info. in iConnect will automatically reflect on the microsite, making them maintenance-free.
Enable Microsites for Agents in Your Region!
Contact your Account Manager for pricing and information.
How do agent microsites differ from the region website?
The most notable difference between the region website and agent microsites are the agent personalization additions such as a prominent Agent Info Card on the homepage carousel and the agent's contact info. replacing each listing agent's contact info. 
What Microsites Have that Region Sites Don't
Agent Info Card on homepage carousel.

Agent contact info on every listing in place of listing agent info.

Agent URL as region subdomain i.e. 

JSmith.regiondomain.com.
What Region Sites Have that Microsites Don't
Content pages.
The ability to search for listings from other RE/MAX regions.
Listing agent contact info.
Looking for a different website solution? See:
Not a Customer? Contact us for more information.